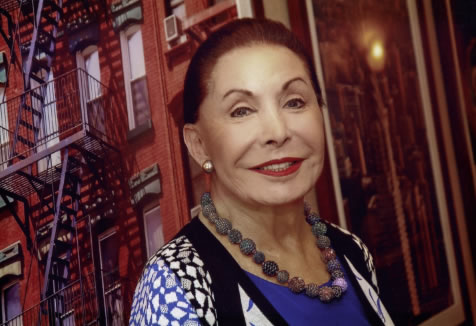 Tina Simner
An early patron of the Institute, Tina Simner first got involved via Symphony at Salk and was instrumental in bringing Chef Jeffrey Strauss on board. The culinary partnership has endured to tremendous acclaim. In recent years, she's taken an additional interest in Salk's Women & Science program. "I'm intrigued with the idea that Salk is making women in science a prominent area," she says. "And I'm so proud that we have a brilliant woman—Dr. Elizabeth Blackburn—as the Institute's President. It shows how far we've come."
Simner has experience working in a historically male-dominated field. She and her late husband ran a fashion accessories business as equal partners for more than 25 years in New York. "Many times," she recalls, "I was the only woman in the room in business meetings." After retiring and moving to Rancho Santa Fe, California, she discovered the Salk Institute. The scientists and their science impressed her. Enthused, she began lending a skilled hand at fundraising events and encouraging others to join her.
Yet art and fashion remain a big part of her life. At home, she continues to paint and create collages. And this past October, she lent her years of fashion experience to a first-of-its-kind event presented by the Women & Science program. Titled "Design and Discovery," the charitable function paired students from San Diego Mesa College's prestigious design program with colorful microscopic images of cells generated by the Waitt Advanced Biophotonics Center at Salk. The aspiring fashion designers applied these images to fabrics then created garments that were not only beautiful but also representational of the science behind the images. Besides advising the students on their sketches and fabric choices, she generously made a challenge grant of $50,000. And thoroughly enjoyed the entire project. "My mother used to say I grew up with a fashion gene," she adds with a laugh.
Simner acknowledges that she's selective about where she devotes her time and her financial support. The Salk Institute ranks high on her list. "I think it's the finest research center in our country, if not the world," she says. "I'm honored to be involved."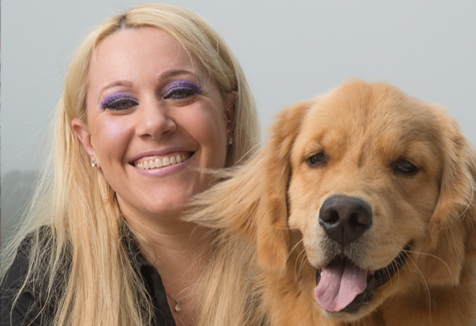 Janelle Ayres
A rising star faculty member at the Salk Institute, Associate Professor Janelle Ayres has made important advances in the field of immunology by challenging the traditional use—and sometimes overuse—of antibiotics to fight infectious diseases. From Salk's Nomis Foundation Laboratories for Immunology and Microbial Pathogenesis, Ayres proposes a new way of tackling antibiotic-resistant diseases: rather than trying to kill the invading bacteria, she aims to harness the body's own "good" bacteria—its microbiome—to counter the damaging effects of pathogens. Her studies, already proving successful, are redesigning the protocol for how we deal with infectious disease.
As an undergraduate at the University of California Berkeley, Ayres attended a seminar on infectious diseases that inspired her to devote her career to combating the global health crisis of infectious diseases and drug resistance. She went on to earn her PhD from Stanford University School of Medicine in Microbiology and Immunology.
Ayres' research at Salk took on a personal note after her father's death from sepsis. Her father is the patient she talks about when she talks about infections.
In 2016, Ayres delivered a TedxSanDiego talk, "Ending the Arms Race with Infectious Diseases," outlining strategies using the human microbiome to develop new therapeutics for promoting survival of infectious disease that will overcome the arms race between humans and infections.
Ayres joined the Salk Institute in 2013 and holds the Helen McLoraine Developmental Chair. She has been active in the Salk Women & Science program since its early days and is delighted to Co-chair Salk's inaugural Women & Science Design and Discovery Fashion Showcase.