Kayla Chase, Salk Scientist
Graham McVicker Laboratory for Integrative Biology
Kara Riekstins, Mesa College Designer
Research studies of how repeated drug exposure changes the brain.
https://spark.adobe.com/page/65FyXAgWJcgHc/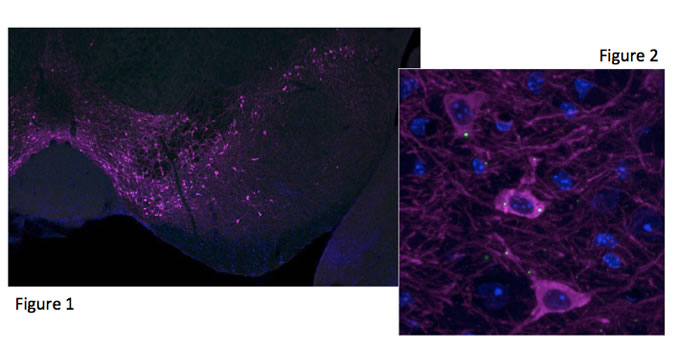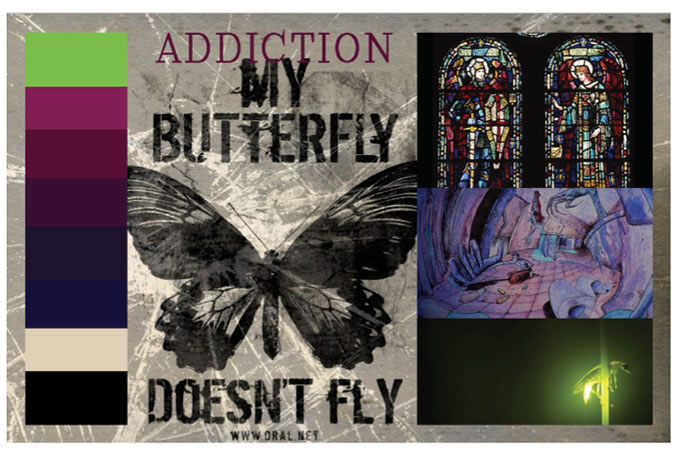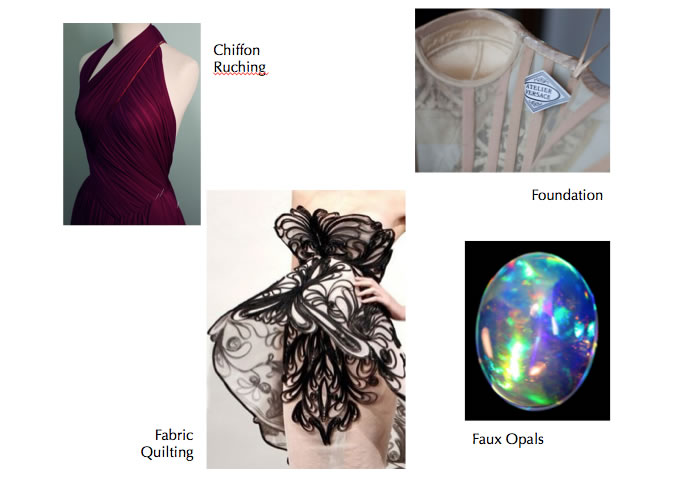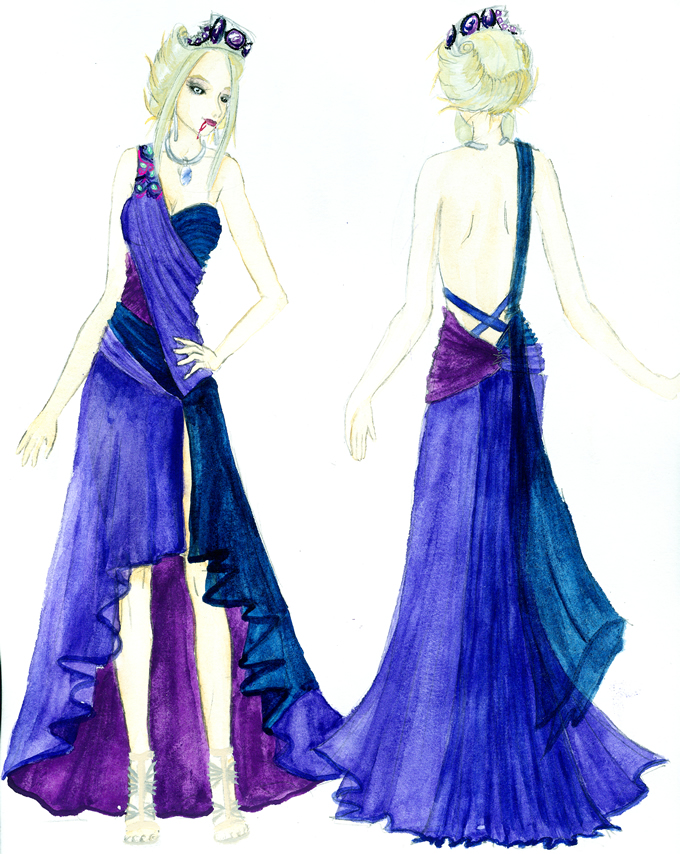 The green, glowing opals represent the Green Fluorescent Proteins, whose presence is essential in this research
The swirling chiffon reflects the spike in dopamine that drug addiction causes in the brain (getting high). The chiffon will be colored purple and blue to tie back into the photographs.
The headdress reflects the psychological and sociological effects that drugs have on the individual and on the fabric of society. The headdress will be made of "stained glass," to represent hope, and sadly that glass will be shattered.