Hermina Nedelescu, Salk Scientist
Eiman Azim Molecular Neurobiology Lab
Rachel Merrill, Mesa College Designer
The study of the functional organization of the cerebellar pathway involved in motion.
https://spark.adobe.com/page/Kq4SWIdLV8RXU/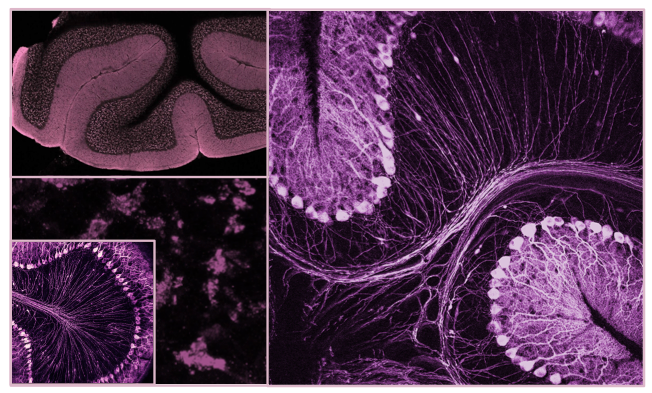 The lobes of the cerebellum (upper left) and detail showing the cellular and nerve structure responsible for conducting signals to and from the body to coordinate movement, allow spatial reference, and convey the sense of touch.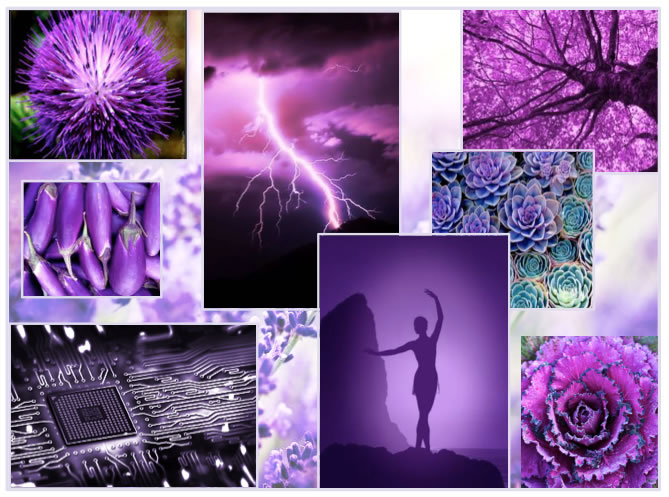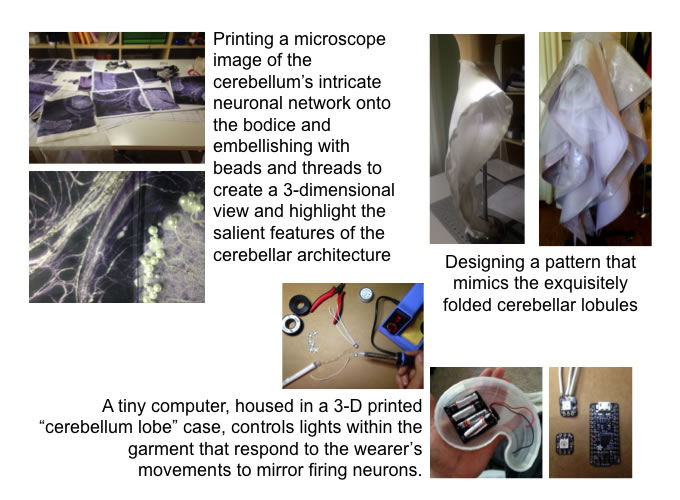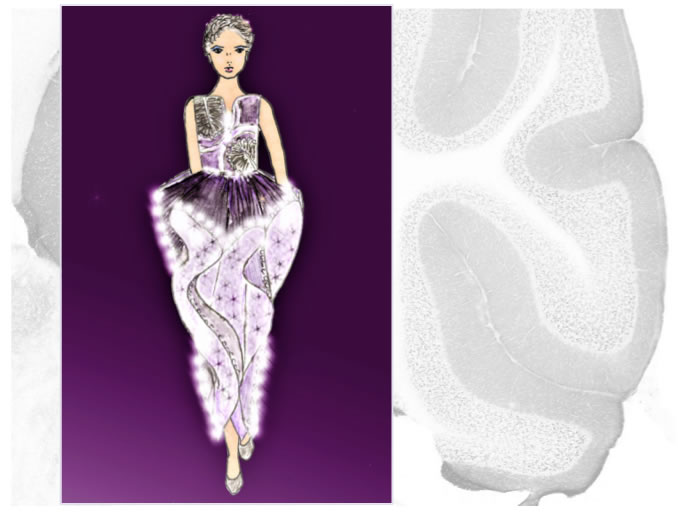 The design's architecture follows the three-dimensional structure and convoluted shapes of the cerebellum, while the lights within the cerebellar network reflect the modern technology that allows visualization of the intricate structure, highlight hidden details within the cerebellum, and mimic the electrical signals that allow for the control over movement.
A 3D-printed "cerebellar lobule" case attached to the model's head houses a tiny computer that controls the lights and the batteries that power them. Mirroring the increased cellular specificity and precise electrical activity within the cerebellum as it coordinates and responds to rhythmic movement, a signal travels down the wire "spinal cord" from the computer and throughout the garment, increasing the intensity of the lights in response to the wearer's movements.
Photographic imagery of the cerebellar forest of neurons and their nerve fibers is printed onto the bodice, highlighting the exquisite detail of these precious, minute structures. Pearl and crystal beading and silver thread give these hidden "jewels" a three-dimensional form. Tiny beads within the skirt's folds represent the minute mossy fiber connections critical for signal transmission of sensory stimulation.
Lights within the bodice can be seen shining onto the wearer's skin, reflecting the intimate connection between the cerebellum and our sense of touch, proprioception and motor control.