Pam Maher, Scientist
David Schubert Cellular Neurobiology Laboratory
Tammie Pontsler, Designer
Study of the impact of diet on the development of autism in BTBR mice.
https://spark.adobe.com/page/HnKzH1U6Rz0bm/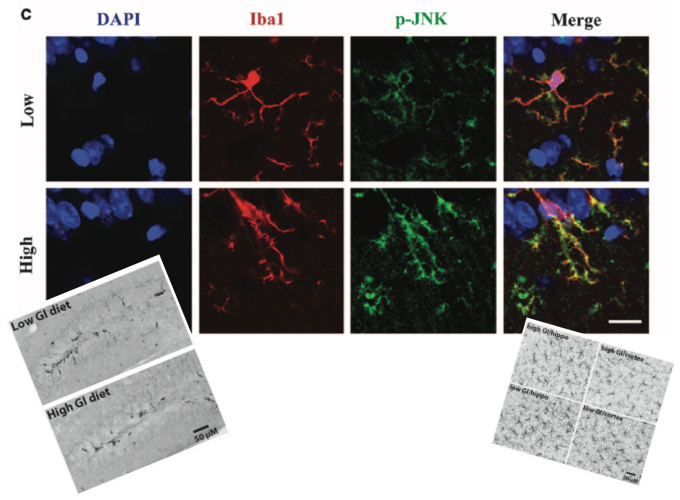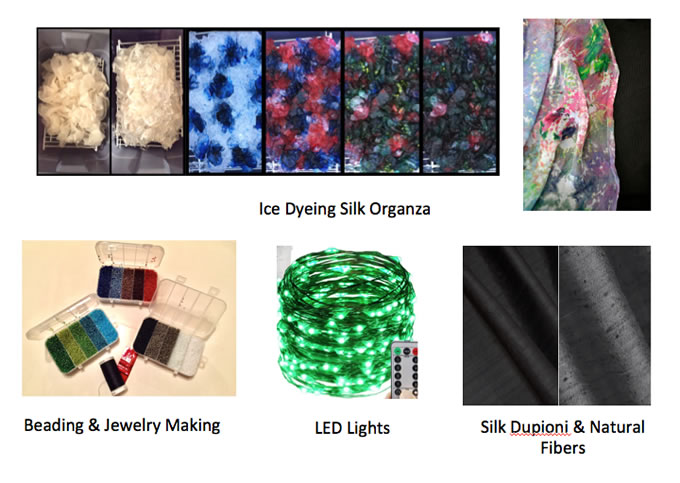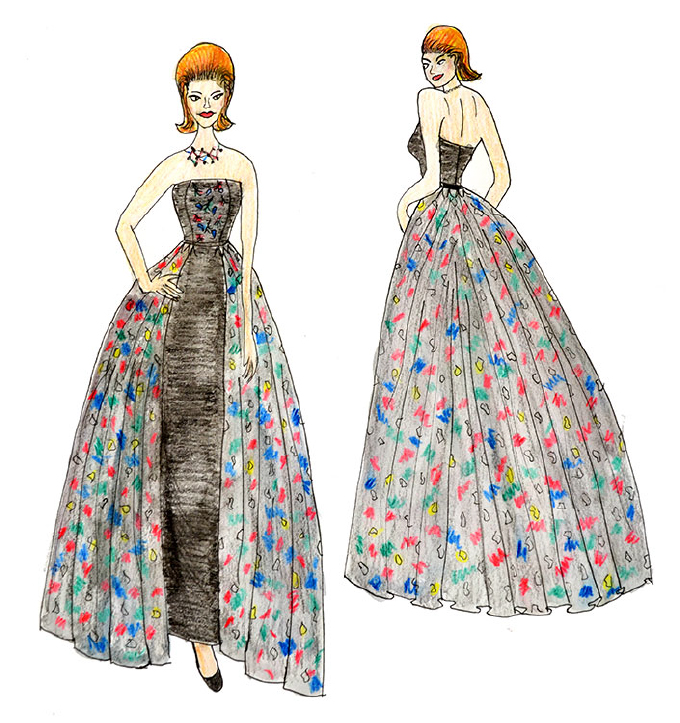 The sleek gown represents the brain cells with a low glycemic diet and low inflammation.
The texture in the cellular images is captured by the use of silk dupioni for the gown.
The bodice and statement necklace are hand-beaded representations of the healthy brain cells.
The ice dyed silk organza overskirt is inspired by the brain cells with a high glycemic diet and increased inflammation.
Green LED lights demonstrate the imagery of the inflamed immune cells, which led to the discovery of the correlation between high glycemic diets, brain inflammation and increased Autistic behavior.
Most of the materials used in the gown are natural fibers representing the natural remedy to increased brain inflammation, which is diet modification.
In honor of The Salk's rich history and contribution to science, the silhouette of the gown was inspired by popular fashion from 1963, the year The Salk Institute opened.